Self Storage Hire, Containers, Units & Lock Ups in Newcastle, Tyne & Wear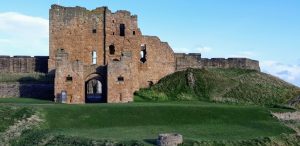 At Newcastle Self Storage we have over 30 years experience of providing a versatile range of storage solutions. As we own our own land, we are free to offer a range of attractive options with our self storage containers, units and lock ups. Ownership of the locations also enables us to provide the perfect storage choice at extremely competitive and flexible prices.
Newcastle Self Storage is committed to addressing every storage need for domestic, business or commercial customers. Originally offering good quality basic self storage containers and units at Killingworth and Blaydon in Newcastle, we progressed to workshops and industrial workspaces. Responding to demand for retail provision, we introduced our factory shop area at Blaydon Business Park which has become hugely popular. This branch of Newcastle Self Storage is not only a place where a wide variety of businesses thrive, but one which attracts many visitors seeking an interesting day out. As with our other locations in Tyne & Wear, it is also easily accessible.
Workshops, Workspaces & Offices, Wide Range of Sizes & Specifications, Newcastle
We are an expanding company, and the latest addition to Newcastle Self Storage is our 3 acre facility at Coast Business Park in Newcastle. Offering the equally impressive high performance storage buildings our customers have come to expect, this site caters for the areas of Forest Hall, Whitley Bay, Tynemouth, North Shields, Wallsend and Benton.
Our pocket friendly rental rates, selection of sizes and specifications, and choice of hire terms is already making this new site as popular as our existing developments. Small businesses have taken advantage of our office/small workspace units at Camperdown Industrial Estate, Killingworth, where we have even supplied office desks and chairs.
Clean & Secure Self Storage, Unlimited 24/7 Access, Competitive Prices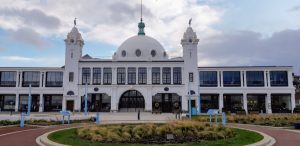 An eagerness to identify customer priority has allowed us to design the ideal self storage environment. Whatever your self storage requirement or preference, including large or small containers, units, lock ups, industrial workspace, offices or training facilities we can deliver it. A major factor amongst hirers is security, as there may be valuable items and home or office contents, perhaps including confidential documents amongst the stored belongings. Customers want to feel completely happy that their possessions are safe and secure – which is exactly what we offer.
Customers have 24/7 access to their storage containers, lock ups or units, which feature exceptionally robust locking systems incorporating enclosed steel lock protectors. Premises are protected by an 8 foot security fence, there are electronically timed gates and advanced CCTV monitoring technology. All of this at low, value for money prices.
Self Storage Units To Let for Domestic, Business, Tradesmen, Commercial & Industrial
We are always happy to advise our customers on the ideal self storage solution to fulfil their needs in any situation, and we also take any comments or requests on board. This helps us to fine tune the service we provide and give an all round satisfactory result. Cheaper than our competitors, we cater for homeowners, business owners, students and anybody with a need for reliable, clean and secure storage.