Low Cost Workshop & Workspace & Retail Units to let – Blaydon. Factory Shop Area
Industrial Business Units as low as £39 per week & Office Workspace as low as £19 per week
Our site at Blaydon has a number of industrial and business units to let which have become extremely popular. Located on Blaydon Business Park, they are in what is popularly known as the 'Factory Shop Area'. A large and varied selection of commercial businesses use our rental units here. These units have retail permission and have become a thriving community of very successful retail outlets.
The Newcastle Self Storage section of the well established 'Factory Shop Area' comprises of 25,000 square feet divided into over 30 units, measuring between 500 & 800 sq ft. For full address details see our Contact page.
Cheap Retail Units For Rental – Blaydon, Newcastle & Gateshead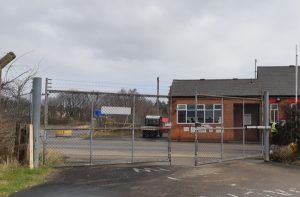 Our Blaydon units are a hive of activity attracting visitors from a wide area around Newcastle and Gateshead.
Newcastle Self Storage units at Blaydon host many thriving businesses including:-
Workwear & safety equipment for the construction industry, Car sales pitch, Carpet sales, Trading in mechanical engineering equipment, Wrought iron work, Builders, Roofing contractor, Heating & ventilation storage, Suspended ceiling contractor, Upholsterer, French polisher, Electrical appliances & white goods retail shop, Beds & sofas retail, Computer shop, Fancy dress shop.
Factory Shop Area Industrial & Retail Units at Blaydon – Free Parking & Easy Terms
The Factory Shop Area in Blaydon is a central starting point for people involved or interested in home improvements, maintenance, gardening etc and will often come and make a day of it which means our free parking comes in handy.
Low Cost, Flexible Leases on Industrial & Retail Units – Newcastle & Gateshead
We at Newcastle Self Storage pride ourselves on our versatility and fairness with our customers meaning no long contracts, or release fees to pay, no mandatory insurance policies or charges.
Blaydon Units – Low Price Rental – £49 Per Week
Our Blaydon units start from the unbelievably low price of £49 per week with no VAT, no service charges, immediate occupation and easy move in/ move out agreements. For details about our other sites see our Units to Let Killingworth page.