Low Cost Rental Workshop & Industrial Workspace Units to Let – Killingworth, Newcastle
Industrial Units as low as £39 per week & Office Workspace as low as £19 per week
In the current economical climate it is vital that businesses control overhead firmly. This is why it is extremely helpful to have the option to rent business premises without some of the contractual commitments required from many industrial workspace rental firms.
The Newcastle Self Storage self contained retail, industrial & commercial units at Killingworth are in a very accessible location between the A1 and A19 at
Camperdown Industrial Estate next to Gosforth Park [Near Peter Barrett Garden Centre].
Workshop & Workspace Units to Let – Killingworth – Wide Range of Businesses
Examples of the types of business that benefit and prosper from our low rent and easily accessible units at Killingworth include :-
Printers, catering, kitchen manufacturer, sewing & quilting, training companies, builders, refrigeration specialist, café, antique dealer, furniture restoration, ink manufacturer, display equipment & exhibition company, golf equipment, flooring contractor, electrical contractor, joiners, construction & industrial training & safety.
Low Rental Workshop & Industrial Workspace Units to Let – Killingworth, Newcastle
Our workshop & industrial units at Killingworth range from 300 – 2,800sq ft. With units for rent from as little as £35 per week our aim at Newcastle Self Storage is your complete satisfaction.
We have workspace for everyone whether it be as workshops for design or creative businesses, soft furnishings, projects, industrial units for business production & small scale manufacturing, or office or training rooms.
Workshop & Workspace Units for Rent at Killingworth, Newcastle – Low Rental Terms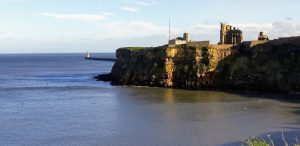 Come along and view our workshop & workspace units at Killingworth. You will be impressed at the low terms of these quality units, designed to be practical and versatile. We have smart clean and comfortable units available so call us on 0191 406 6333, we are sure to have a workspace unit to meet your needs.
We own our own land and so we are in a position to be able to offer you low rental rates and flexible contract terms, for peace of mind. With no hidden charges or penalties you will be pleased you came to Newcastle Self Storage to rent your workspace unit.
Secure Workspace Units To Let – Newcastle
Your security is our priority at Newcastle Self Storage. Our Killingworth site has a secure perimeter fence an electronically timed gate and CCTV monitoring. You have 24 hour access via electronic key fob, so we take care of security, leaving you to take care of your business.
Business Workspace Units for Retail Use
If you are looking for a site with retail permission please see the Units to Let- Blaydon page.