Low Cost Rental Self Storage Containers & Lock Ups – Newcastle & Gateshead
Newcastle Self Storage, can meet all of your self storage needs with a range of containers and units for hire / rent at four locations around Newcastle. We have secure, clean facilities to store and protect any item, and you will be amazed at our low cost, budget rental rates.
Cheap, Secure Self Storage Containers from £17 Per Week
At Newcastle Self Storage we know our customers' needs – totally flexible access, high security and low rental cost. We offer a secure perimeter fence, electronically controlled gates and CCTV. You have convenient 24 hour access, 7 days a week. You don't report to a reception, you drive straight up to your self storage unit. Our self storage rates are from only £17 per week. Please e mail us or call us on 0191 406 6333 to discuss.
Domestic Household Short Term Self Storage – Downsizing
You may have a short term requirement for storage when moving house. A hold up with the move may mean you need to store household items, or downsizing can demand interim storage space.
At Newcastle Self Storage we know how stressful moving house can be. We offer flexible, short term self storage rental arrangements – starting at just one month. With round the clock access, so you organise your self storage around your daily routine.
Self Storage Rental / Hire For Furniture & Possessions, Newcastle
With the current housing market situation, selling up and moving is a little more difficult, so it is wise to take a few simple steps to assist the sale. Property experts agree it is advantageous to remove any clutter or unnecessary items temporarily, making it easier for prospective buyers to envisage the home as their own.
If you are in a chain, once your effects are in self storage there is no panic if the sale falls through. Many people turn to renting until the price is right or they find the right house. We also deal with landlords, who need self storage for tenant's furniture and possessions, valuable cycles, motorbikes or even cars.
Self Storage Rental / Hire For Students, Newcastle & Gateshead
Students will often club together and share storage space in one of our clean, secure and convenient storage containers. Maybe you need somewhere to put craft or hobby materials. For a place to sell the results of your crafts, hobby etc you see our Units to Let – Blaydon page.
Economy Containers, Mini Depots – Newcastle & Gateshead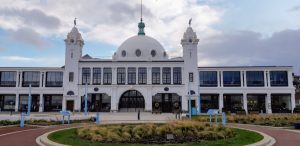 Is your business expanding or simply overstocked, so that you need extra storage space? Items that business owners self store with NSS include:-
Stock
Equipment
Computers
Promotional material
Archive documents
Musical instruments
A storage container is great for use as a Mini Depot for reps to keep a stock of samples. By Renting a container on our very flexible terms, businesses can also minimise overheads or avoid the contractual commitment of renting a warehouse or larger premises.
You can even have a postal address and we can receive mail for you, especially helpful for a new business start up.
Office Furniture & Equipment Storage, Newcastle & Gateshead
If you need to free up valuable office space due to renovating, relocating or redesigning your office, NSS have the facilities to keep all of your office essentials safe and secure. Our secure self storage containers are ideal and economic for temporary, short term storage for office moves.