Low Cost, Budget Self Storage Rental / Cheap Hire Containers & Lock Ups for Builders & Tradesmen, Newcastle & Gateshead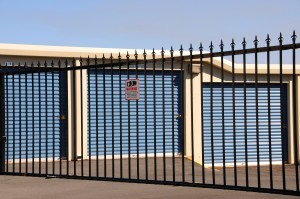 Our self storage lock up rental containers at Blaydon are the perfect choice for cheap storage of building materials of all kinds. They are ideal for storage of :-
Plaster
Plasterboards
Cement
Cement mixers
Metals
Electrical equipment
Scaffolding
Tools
Power tools
Space heaters
Many builders feel uncomfortable leaving valuable tools and electrical equipment in vans overnight. A lot of builders don't need the expense of a yard and simply need a secure place to store tools and materials after work and at weekends. Our builders lock up containers fit the bill ideally, and at cheap rental.
Our terms are flexible and if you need a second container for a short while, then we can accommodate you.
Cheap Builders Self Storage Containers & Lock Ups, Newcastle & Gateshead
We have self storage lock up containers at our main site in Killingworth and also at our site on the Addison Industrial Estate, Blaydon. The Blaydon storage container site is only a 5 minute drive from the A1, south of Newburn Bridge. This location, offering easy access from and to many locations around Newcastle and Gateshead and the surrounding area, is very popular for self storage for builders.
For details on how to find our site locations see the Contact page.
Low Rental Lock Up Storage Containers For Builders.
Newcastle Self Storage containers have originally been built to withstand salt water storm conditions on ocean voyages. We maintain our containers in good condition and they are the ideal storage lock up for builder's and tradesmen's tools, materials and equipment.
We can offer some of our storage containers at the Blaydon site to builders at specially reduced budget rental prices. These are not our newest containers but they are secure, low cost and ideal for builders use.
Many of our customers in the building trade take advantage of our low cost builders lock up containers, including:-
Plumbers
Electricians
Plasterers
Painter & Decorators
Roofers
Stained Glass Producers
When you hire storage from Newcastle Self Storage you will benefit from a flexible service that comes at less than half the cost of alternatives such as indoor storage. You can hire a 20ft builders or tradesmen's lock up container with flexible terms, convenience, independence and safe and secure CCTV monitoring. As the key holder you will have free unlimited access to your lockup container.
If you need to rent or lease units for workshops, salesrooms or offices in the Newcastle & Gateshead area, please see Units to Let Killingworth and Units to Let Blaydon.