Self Storage – From Rags to Riches
If there is one area of the UK market that has come into its own in recent years, it's self storage! In the last 30 years, the concept of selling empty space has gained pace unbelievably. The Self storage industry is the companion of the nation through thick and thin, good times and bad. Each one of us has probably had a time where use of a storage unit or container has been or would have been the perfect answer to our problems.
According to Danny Dorling, professor of geography at Oxford University, people nowadays have six times more "stuff" than the previous generation. This comprises of things like furniture, technology, clothes, bedding, appliances and various categories of nick knacks. All of these belongings are crammed into what are some of the smallest living spaces in Europe.
Short or Long Term Self Storage, Safe, Secure Storage Lock Ups & Containers
The basic idea of using storage units is said to have been born in ancient China, where around 6 thousand years ago people placed their personal possessions in pots, kept in large secure underground areas. The British aristocracy a few hundred years ago, also stored their belongings while away travelling for long periods of time. Stables were used by banks who then charged people for secure storage of valuables and other items.
A large proportion of present day self storage customers are those who are moving home or relocating, and who need somewhere to temporarily store their things. Comparisons can be made between this situation and a time in 1850's America, when immigrants needed a place to leave their belongings while settling into their new home. In the early 19th century huge warehouses were constructed from reinforced steel and concrete, which served as ideal storage facilities.
Low Priced Storage & Work Space for Individuals or Businesses
Self Storage in America is a huge ongoing concern and has been since the 1960's, one company being formed when a successful businessman within the oil industry and avid angler needed somewhere to store his fishing equipment. He of course quickly realised that he probably wasn't alone, and before long he had a thriving self storage business!
Self storage was slower to catch the imagination within the UK, but this much needed, hassle free service is now relied upon so heavily and by so many that one really wonders what we ever did without it! Amazing when you consider that it was once thought of as a rather eccentric activity. Well established self storage businesses can be found all over the UK, although sadly there is less and less free space these days for anybody wishing to take the plunge and start up their own storage facilities.
Affordable, Flexible Self Storage, Secure & Clean with 24 Hour Access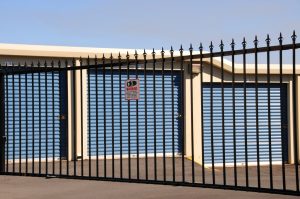 The rapid growth of the self storage industry is a result of huge sociological shifts, and the increasing tidal wave of 'stuff' accumulated by most of us which needs somewhere to live! Garages began to be used for things other than vehicles, prompting one entrepreneur to linger around at the rear of blocks of flats on Sunday mornings. When somebody arrived to use one of the garages, he would enquire as to who the owner was, and years later he is the owner of a multi million pound self storage empire in the UK.
Of course the key to a successful career in self storage, is offering a wide range of sizes and specifications at the right price, ensuring that each customer gets what they need. The modern self storage facility is a far cry from the dusty, oil stained garages and units of yesteryear, with smartly presented rows of clean, brightly painted storage units. State of the art security is available with today's storage lock ups and units, such as CCTV, high fences, alarms and electronic gates. They are safe from problems with dirt contamination or pest infiltration too.