Range of Quality Storage Units, Containers & Workspaces at Affordable & Flexible Terms
Dry, Secure & Cheap Storage Containers, Units & Workspace To Let at Killingworth & Blayden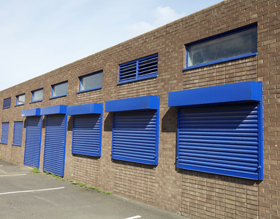 Weatherwise, you never know what to expect in the UK, it could be beautiful blue skies and peacefully still one day, and battering gales with torrential rain the next! This is why when looking to hire outdoor storage for whatever reason, one of the main considerations is how weatherproof your chosen units and containers are. Other equally important factors include how secure the storage units and containers are, and of course how cheap they are to hire.
There are a wide variety of reasons for needing an external place to store belongings or other items, for instance when moving house sometimes things do not go as planned, resulting in a delay or mismatch in moving dates. This can add extra stress and worry about where to store furniture and belongings, even if it is possible for the occupants to stay with family or friends. Newcastle Self Storage have the solution to most storage needs in Gateshead, Blayden, Killingworth, Ponteland, Longbenton, Whitley Bay, North Shields and Newcastle.
Business owners, including eBayers may need storage to accommodate extra stock, or even office furniture due to redecorating or transferral of business assets. Newcastle Self Storage can help with a range of dry and clean units and containers, protected by state of the art security features. CCTV web monitoring and 8ft high security fencing ensure that only you can have 24 hour access to your storage unit or container at Killingworth or Blayden.
Newcastle Self Storage offer cheap and secure storage units at Gateshead and Newcastle, along with a highly flexible customer focused service. The popular factory shop area at Blayden comprises of 25,000 square feet divided into over 30 units, measuring between 500 & 800 sq ft.
There are also extremely affordable self contained Industrial units at Killingworth for an incredible £39 per week. Office space comes at an unbelievable £19 per week, and terms can be rearranged at short notice to suit you.
These units, containers and workspaces are ideally located and accessible, and a discount can even be arranged with longer term hires.
Call Newcastle Self Storage on 0191 406 6333
24 Hour Access Low Cost Containers & Lock-Ups, Gateshead, Blaydon, Killingworth, Newcastle