7 Reasons to Rent your Office or Workspace
Low Cost, Secure Offices, Workspace & Workshops for Hire, Flexible Terms, Short or Long Term Rental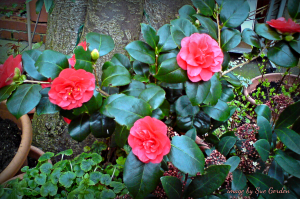 You may think that running your own business from home has loads of advantages like being able to stop work and pop some washing on, make a snack or yet another cuppa, catch an episode of your fave soap, trim those camellias, answer the phone or door to friends or in many cases, nod off! But this kind of multi tasking is exactly what you should not do if you want your business to thrive. Experts say that having a dedicated workspace is crucial in order to fully apply yourself to the job in hand. Although this is the ideal scenario, it isn't often possible, as most of us do not have oodles of spare space around the home or garden which can be exclusively used as work or office space.
However, more and more budding entrepreneurs are attracted by the idea of renting their own office or workspace. There are many of these facilities available for rent up and down the country and this trend is rapidly becoming the thing to do. The popularity of this practice is no accident either, as people mark up the benefits of hiring their own work area, when starting a new business or wishing to downsize. Here are a few positive points off the top of our heads:-
1. When you travel from home to job or place of work, there is a mental process which occurs, confirming the difference and separate importance of each.
2. Those who use a specific workspace or office are able to mentally shut out all other thoughts and distractions, allowing greater focus on business.
3. Having a company address helps solidify the concept that your business is real and viable to both you and your customers.
4. Hiring your workspace or office negates the need for stressful expense involving purchase of business premises, furniture, utilities etc.
5. Renting a space of this kind usually means a highly flexible solution, without the worry of long contracts.
6. You have more control over your business, and there is often the option to adjust your setting if you find you require more or less space.
7. Security is extremely effective at this type of facility, normally with CCTV, 8ft high fences, electronically controlled gates and secure locking systems.
In order to provide a fully rounded service for our customers, along with versatile, low cost containers and lock ups, Newcastle Self Storage offer workspace and offices for every need. We pride ourselves on our flexibility and always try to accommodate our customers, all they have to do is ask. Call us on 0191 406 6333
Cheap Storage Containers, Units & Lock Ups, Versatile Workspace, Workshops, Dry & Clean Storage