Safe and Sound Self Storage
Units, Containers & Lock Ups, Clean, Dry & Secure Self Storage in Newcastle, Tyne & Wear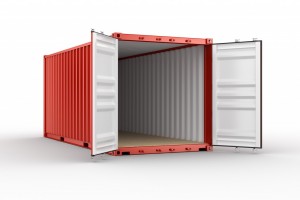 There is a always a good reason to rent a storage unit or lock up, whether its to hold furniture and personal belongings during a house move, or somewhere to place home or office contents while upgrading or decorating. Downsizing is a term we hear a lot these days, as people have realised that bigger is not always better, and in fact larger can mean more stressful. It may be voluntary or necessary, but downsizing is likely to leave you with a few major decisions about what you want to keep and what you really don't need. A storage facility is ideal in situations like this, and with Newcastle Self Storage, you can be sure of a low price storage solution to suit your needs.
Ideal for Small Businesses
By far one of the biggest users of our storage units and containers, are small or new businesses, including those who sell on ebay and other online companies. The rise in digital selling means that people see no need to pay excessive rental rates for a high street store. But they do require a storage area, and that's where we come in. Our customers know that with Newcastle Self Storage, they can visit their unit at any time of the day or night in order to fulfil orders, check stock etc. They can also be reassured that their stock will remain dry, clean, safe and secure until needed. Business owners love the fact that with our flexible service, they can increase or decrease the amount of storage they need at any time, maximising profits.
24/7 Access, Flexible & Economical Terms
Businesses which are predominantly active seasonally at Christmas, or at certain times of the year like Easter or valentines day, use our storage for the rest of the year. Perhaps they create hampers, celebration baskets or other items which would take up a lot of living space and either get in the way or become damaged. We have something for everyone offering a choice of units, workspaces and factory shops at separate locations in Tyne and Wear.
If you need the use of a van for removals or deliveries in places like South Shields, North Shields or Wallsend, you might try local van hire company Economy Hire based in Newcastle. They provide self drive vans and cars for use within a 100 mile radius of the city centre, charge only a £50 deposit and their flexible service includes half day hire. Call Economy Hire on 0191 295 5455.
Workspace, Factory Shops & Offices, Flexible Terms, Low Rates, Budget Storage Rental, Newcastle